Countdown to Prom: Perfect Prom Hair, Make Up & Dress at Ruby Mane Hair Boutique in Farnham
Sixth former Emma Jones talks us through her prom experience from finding the perfect prom dress to getting the right prom hairstyle for her special event. Check out her 'countdown to prom' below and call Ruby Mane Hair Salon in Farnham soon to book in for your prom hair appointment.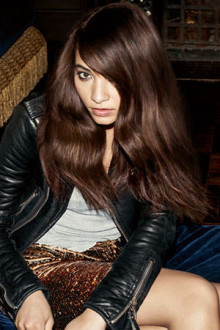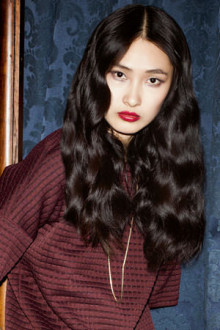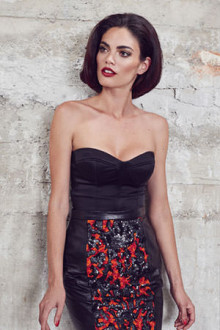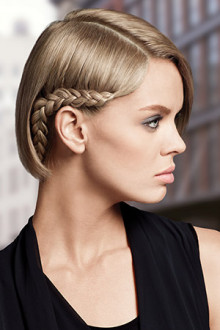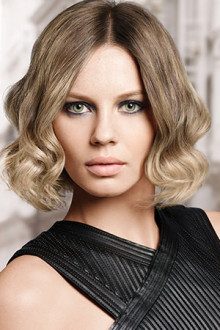 6 Months Til Prom: Find the Perfect Prom Dress & Accessories
You never know how long it's going to take to find the perfect prom dress. After looking round multiple shops, I finally found The One. A beautiful dress that fit like a glove and had my mum in tears saying 'you look so beautiful and grown up'. My dress was backless because I knew I wanted to do something fab with my hair – long and curly prom hair or a gorgeous prom hair upstyle, I couldn't decide.
Next we needed to accessorise. I'm talking shoes AND a bag. I got some sparkly heels and a sparkly bag to match my dress and give it some glitz and glam. I immediately posted my dress on the Facebook page my School Year had created to share our prom dresses on. I would recommend this to avoid the awkward moment of turning up to prom and there's someone else wearing the same outfit as you!
5 Months Til Prom: Book Your Transport
Everyone knows that you have to arrive at prom in style – but there are so many options! We couldn't decide between hiring a big red double decker bus or a classic black limo. In the end, we decided on taxis because we knew our prom hair, make-up and dresses would be enough to make our entrance stylish.
4 Months Til Prom: Book My Prom Hair Trial
I want to get my hair done at the best hair salon in Surrey, so called Ruby Mane Hair Boutique in Farnham to book in for a hair trial as soon as I could. After looking online at lots of prom hairstyles like long curly prom hairstyles, prom upstyles, bohemian prom hairstyles…I finally decided on a couple I wanted to try. I took pictures of my ideal prom hairstyles with me to show my stylist. Before I left I had to book in for a prom hair appointment because I was over the moon with the prom hairstyle that Ruby Mane Hairdressers in Farnham had created for me!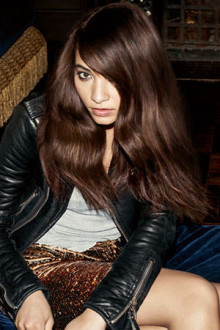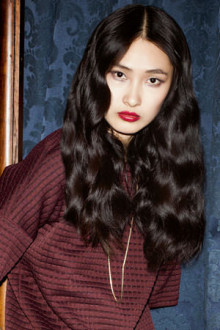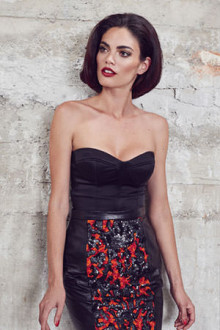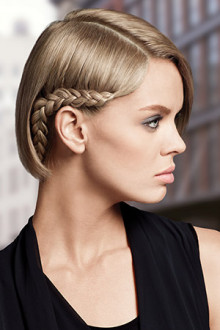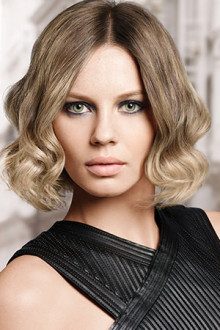 3 Months Til Prom: Persuade Parents to Host the Pre-Prom Party
I tried to persuade my parents to host the after-prom party but no luck! Eventually they agreed to host a pre-prom party for 30 friends so we could get some lovely pictures together of us all dressed up. I have also started eating healthily so I can have flawless skin for prom.
2 Months Til Prom: Book My Prom Make-Up & Spray Tan
I want to look sun-kissed for prom but don't have enough time to go on holiday (I wish), so time to book my spray tan appointment and make-up trial to make sure I look flawless on the big day.
For my prom make-up I want smoky eyes and red lips. Obviously we can't forget about contour to get those sharp cheekbones, and highlighter that pops. I've brought some pictures of celebrity make-up looks from the red carpet to show the stylist what I want my make-up to look like.
1 Week Til Prom: Time for Hair Removal & Nails
Now it's time to get down to the details. I'm having hair removal so that I'm silky smooth in time for prom. I'm also getting my brows shaped and tinted along with eyelash tinting to help complete my prom make-up look. Might also opt for nail extensions and a pedicure too (if mum will pay for it!).
Day Before Prom: Spray Tan
I can barely keep still for my spray tan because I'm so excited for prom!
It's Prom Day!
Finally! I can't believe that the big day has arrived. I'm early for my hair appointment but they seem almost as excited as I am about doing my prom hairstyle! Thankfully I had my prom hair trial at Ruby Mane Hair Boutique in Farnham, so everything goes to plan with plenty of time to go home and get into my prom dress before my friends arrive.
We get loads of gorgeous photos and my prom hair updo and make-up look flawless – for once I like every single photo!
Soon enough we are whisked off to prom, feeling like super stars. We make an incredible entrance – red carpet worthy if you ask me! We had a night we'll never forget and my prom hairstyle and make-up stayed in place all night – even for the after prom party!
I've never had so many compliments on my hair and make-up in my life. Thanks to Ruby Mane Hair Boutique in Farnham, I felt like a queen…even if I wasn't prom queen!
Areas We Cover
Farnham
Fleet
Aldershot
Farnborough
Alton
Book Your Prom Hair at Ruby Mane Hairdressers in Farnham, Surrey
We love creating fabulous prom hairstyles so please give us a call on 01252 713677 or book online using the button at the top of this page so we can book you in.